7 Spectacular Treehouses to Rent this Spring
1. Columbia Falls, Montana
view on airbnb
Nestled on 5 acres of land, this luxurious treehouse is just 30 mins from Glacier National Park. If you can't make it to MT just yet, you can follow the dream on IG @mttreehouse
2. San Jose, California
view on airbnb
Surprisingly in the heart of Silicon Valley, this perfect redwood treehouse is perfect for the whole family. Tons of space and a view that birds only get.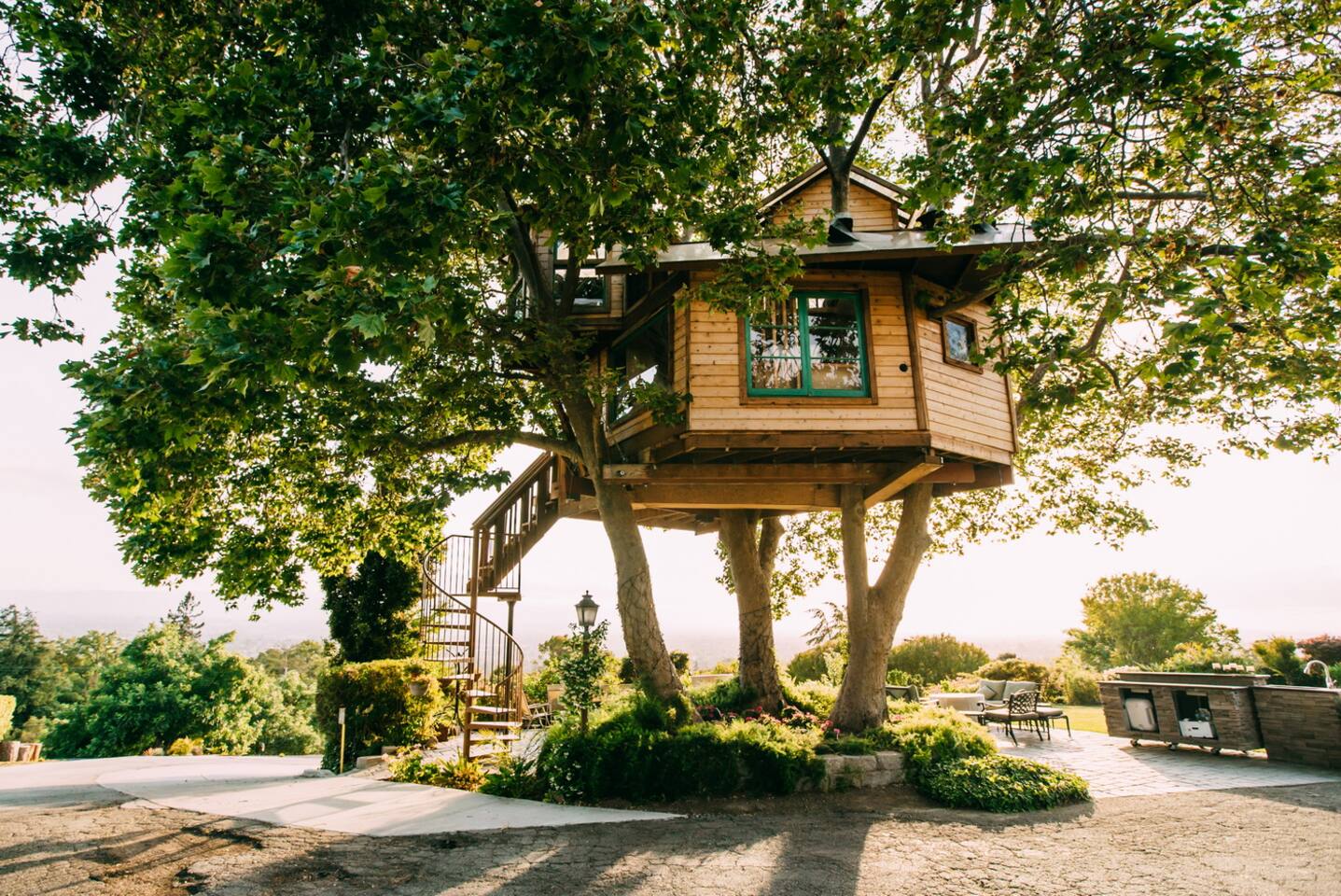 3. Atlanta, Georgia
view on airbnb
Secluded treehouse a quick hop from the center of town. Pressed up against the lush forest, this treehouse looks like it's straight out of a fairy tale.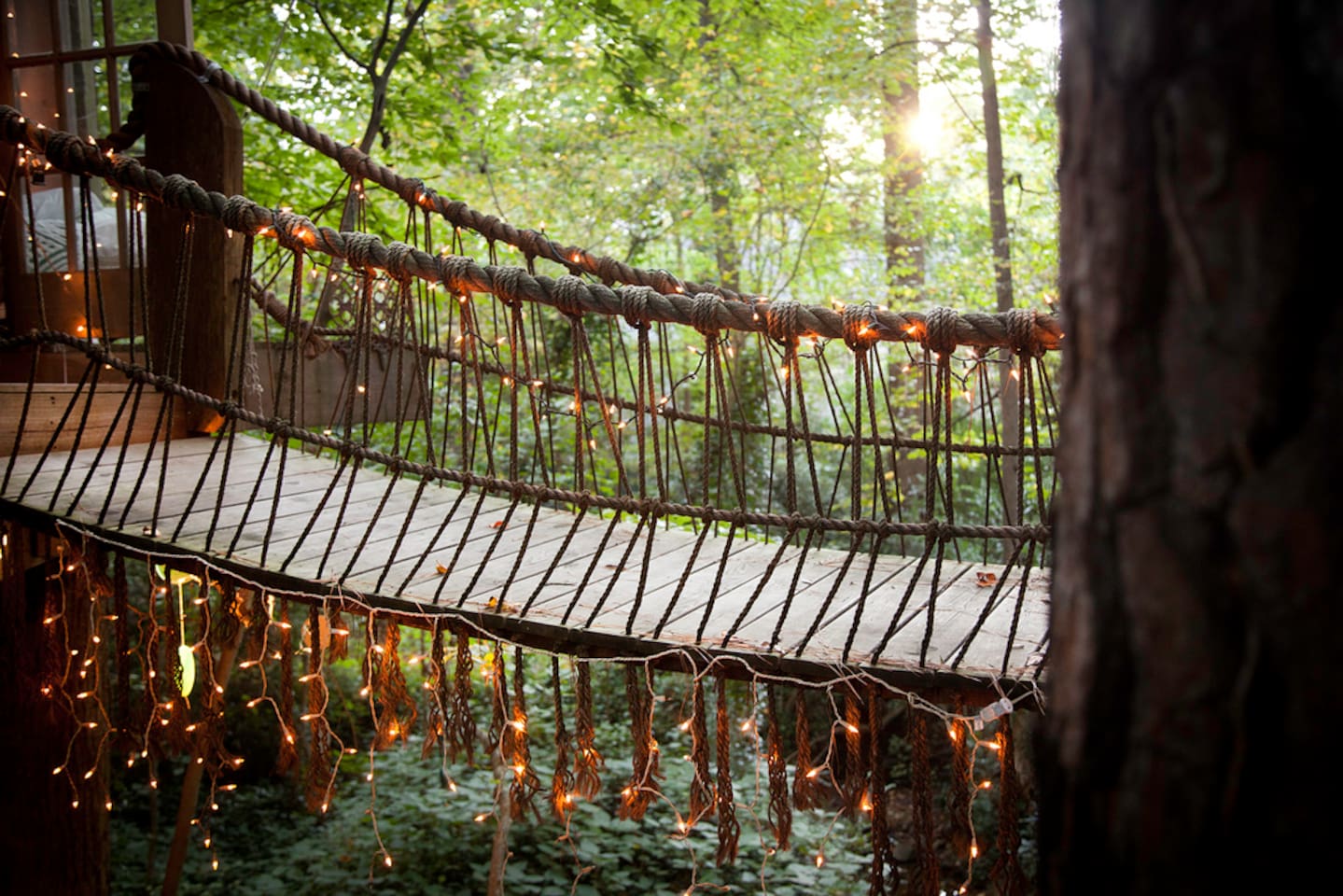 4. Argyle, New York
view on airbnb
Whispering Wind Treehouse is tucked under a canopy of trees. This rustic retreat will give you a chance to listen to the wind, chase fireflies and enjoy balmy summer evenings.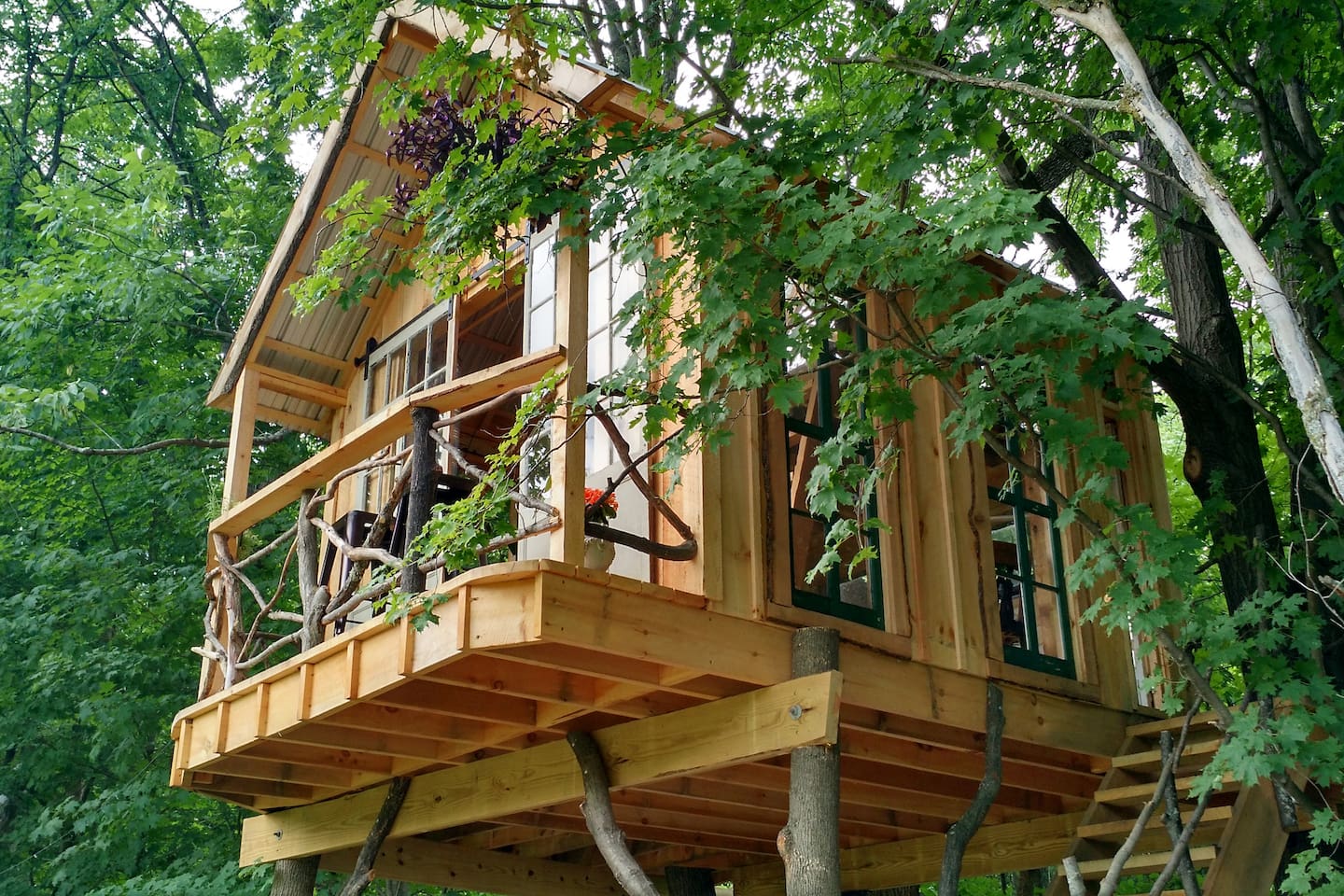 5. Grubville, Missouri
view on airbnb
Straight out of Charlotte's Web, this farm-filled treehouse is perfect for kids. Placed on 70 acres and accompanied by 70 farm animals. Your little babes will get to play with the whole barn.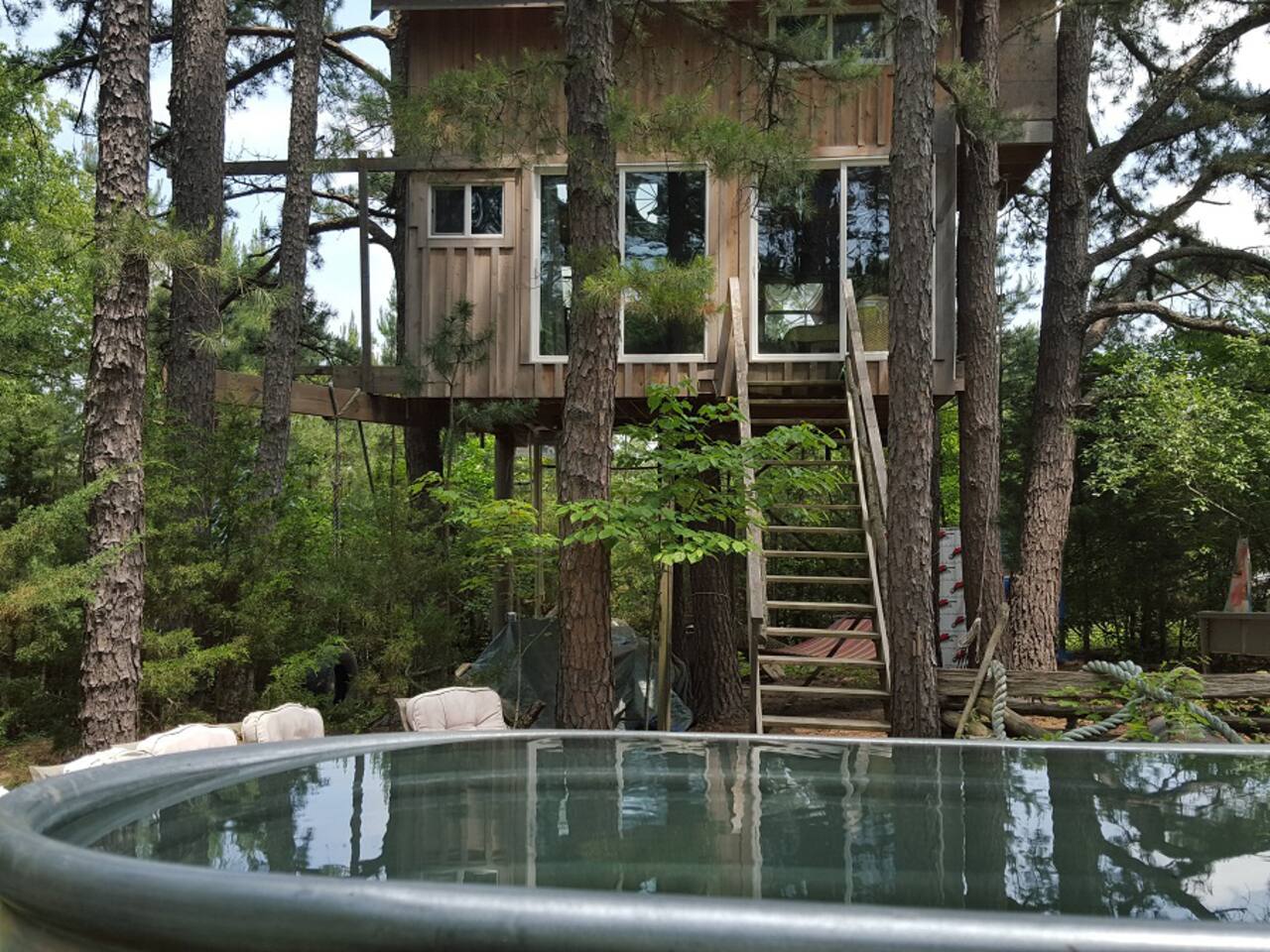 6. Fern Forest, Hawaii
view on airbnb 
A total bucket list experience this treehouse sits atop the Hawaiian fern forest. Yep, Fern Forest. Just saying it sounds magical. The luxe bohemian design will make you want to be barefoot the entire weekend.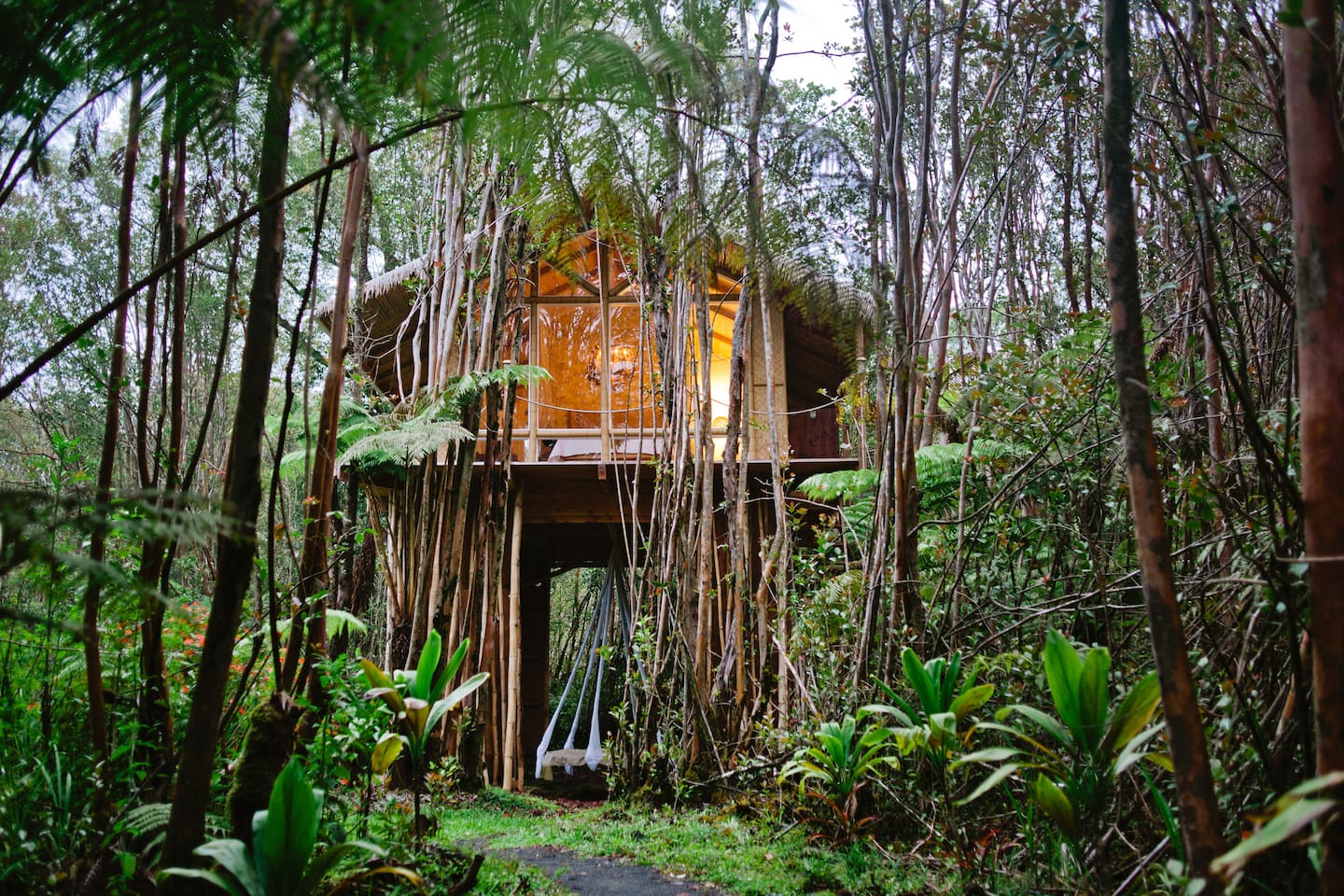 7. Adirondack Mtns, Middle Spring, New York
view on airbnb
A romantic couples retreat, this is a perfect escape from the city's hustle. Quiet, serene and lush. 
Leave a comment