6 Luxe Camping Spots in CA you can Book on Airbnb
1. Luxury Tent at Saddle Mountain Ranch, Carmel By the Sea
VIEW ON AIRBNB
Nestled in an eco-friendly resort that's surrounded by trees, this quiet getaway pampers you with the comforts of a luxy bedroom and the serenity of nature. 
2. Forest Camping Hut, Elk
VIEW ON AIRBNB
Designed with a rustic elegance, the Forest Camping Hut is in the cliffside town of Elk. Surrounded by tall trees, ocean mist and the dapple sunlight of the forest.
3. Moon Yurt w/ Vineyard Views, Sepastopol
VIEW ON AIRBNB
A one-of-a-kind retreat tucked in the country backroads of Sepastobol. Walk the grounds of the growing vinyeards and find yourself connecting back to nature. 
4. Treebones Resort, Big Sur
VIEW ON TRIP ADVISOR
Definitely the splurge price tag of the group, but Treebones comes with unparalleled views. Topped on the iconic cliffs of Big Sur this earth bound luxury will make you feel like you're vacationing in the clouds. 
5. Luxurious Beach Tent, Marina
VIEW ON AIRBNB
Bring the boards and the stores and enjoy a beachfront tent that gathers the family together. Catch the view on the peaceful rocking chairs, or go for a sunset jog on the sand.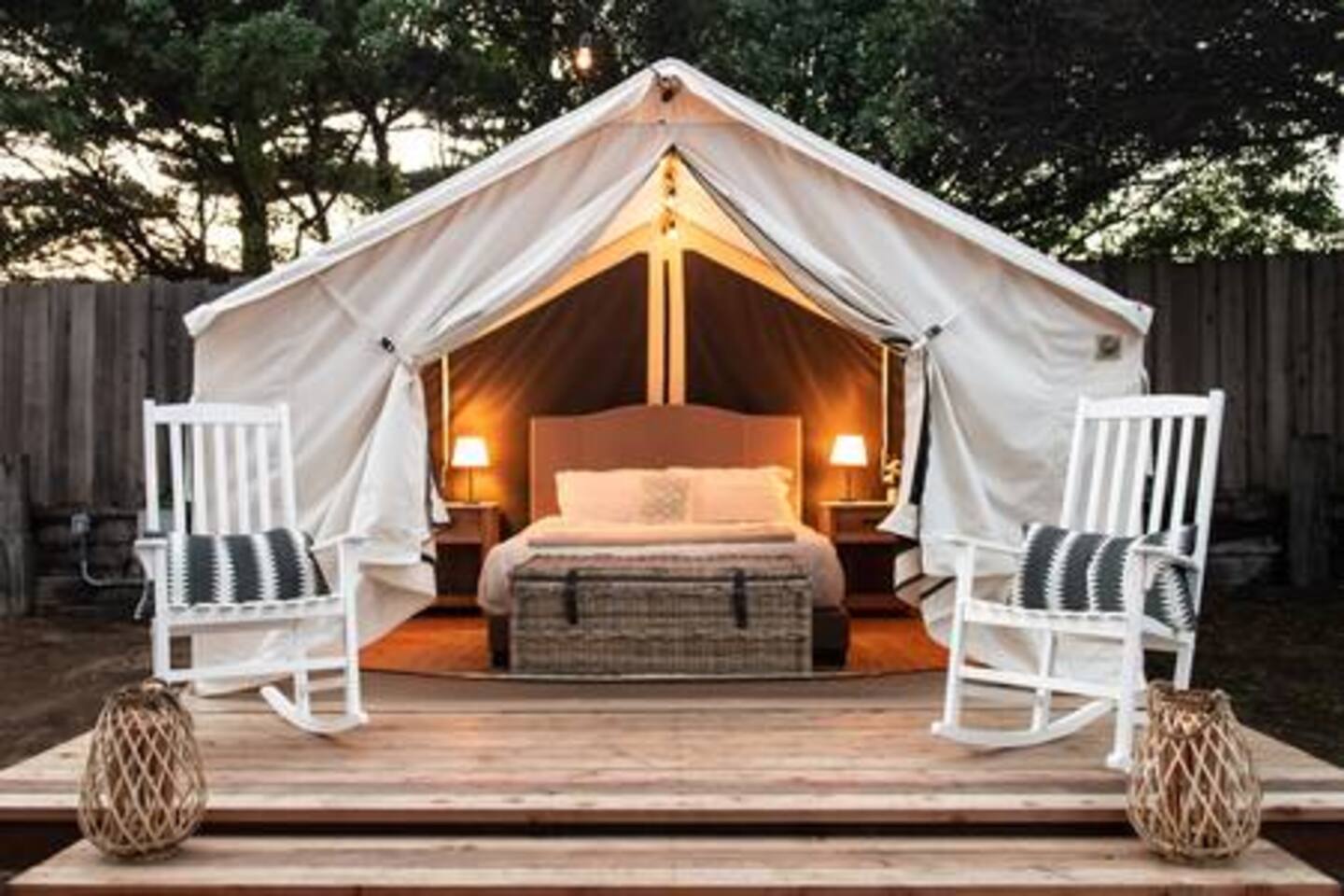 6. The Water Tower, Elk 
VIEW ON AIRBNB
Nestled among the redwood trees, this bohemian cottage will make you feel like you're a woodland fairy.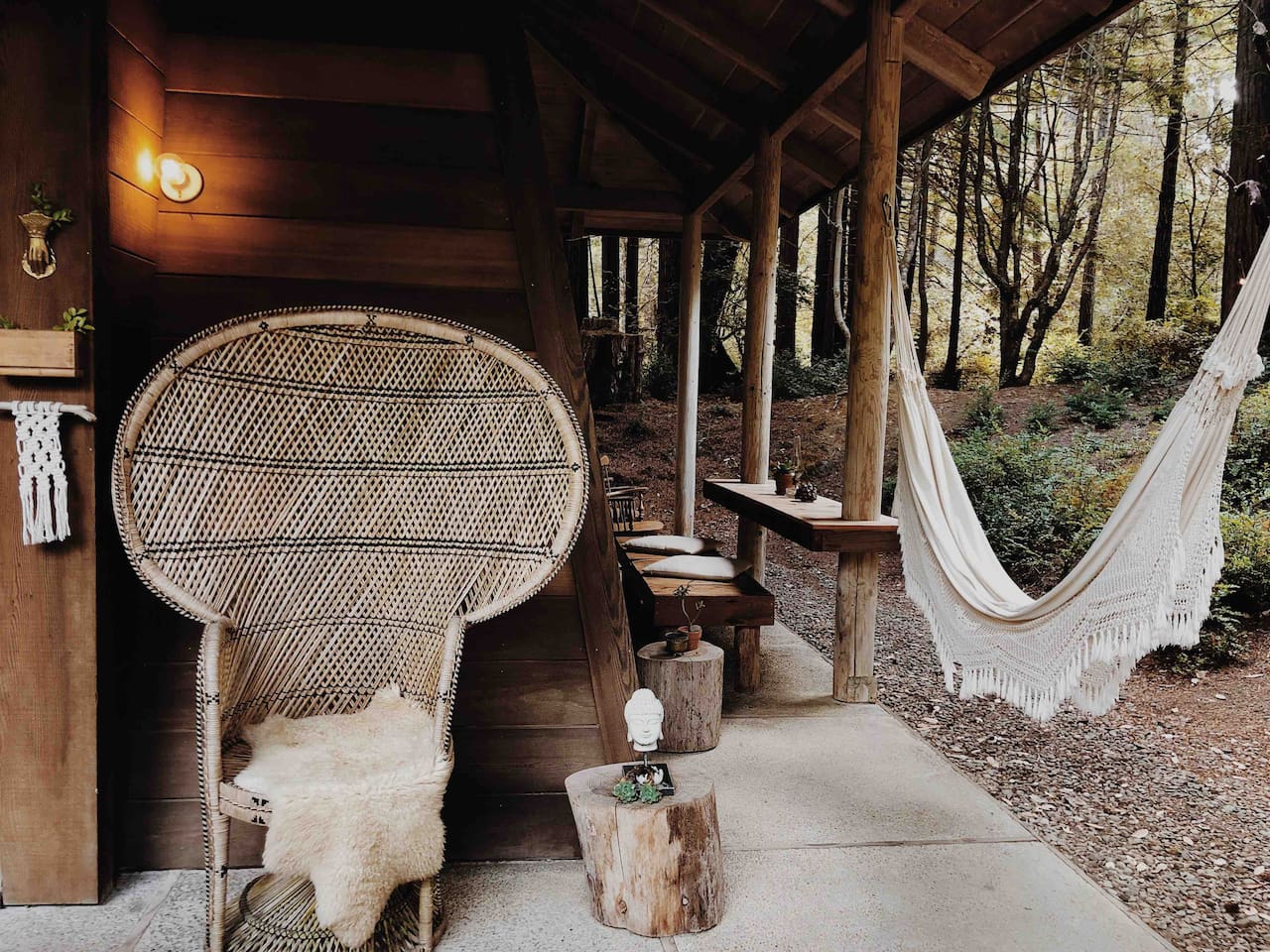 Leave a comment